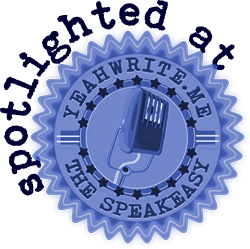 The limits of my language mean the limits of my world. – L. Wittgenstein
In yoga class the teacher presents us with a difficult pose, an arm balance. Only one or two students accomplish the full pose. The rest of us manage part of it. One student whispers, though loud enough for all to hear, "I just can't do it." The teacher pauses in front of her. "Don't say that in my class." She's serious, but playful, we know her well, and so we smile and nod in assent. "If you say that, it will be true. You will never do the pose. Instead say you cannot do the pose today. Tomorrow is a new day and a new pose."
Language rewires the neurons in our brain.
"What else shouldn't be for profit, comrade?"
That's a Tweet I received when I stated my belief that health care for profit is wrong.
To my mind it was intended as an insult, which we know means to wound, to cast aspersions. The U.S. has a long sordid history fearing the uprising of the proletariat.
Instead of merely disagreeing the name-calling began. Self-righteousness has become the rule of law in our gun slinging, global warming denier climate.
Television pundits shout hate filled epithets, half truths and outright lies from their nationally televised chairs. Anyone with an internet connection has the capacity to check the facts, and no one does. Viewers spit back verbatim what they hear on television as if it were the word of whatever God they believe in.
What we say, and more importantly, how we say it affects us physically. Our wellbeing is compromised when we are assailed by vitriol. Sadly, the indignation and anger obscure the facts. Facts become a nuisance.
Tweet from President Obama's account:
FACT: Paul Ryan endorsed a bill that would ban several common forms of birth control, including certain birth control pills.              
Response from Tweep:
Writing FACT does not make it a fact. Instead of trashing your opponent tell us what you have done.
Me:
Easy to fact check this. What if it is a fact?
No response.
As a lover of unintended irony I pondered the idea that the only way this statement could be considered trashing his opponent would be if the statement were indeed a fact.
The fact is it is a fact. HR212. Read it and weep, particularly if you are a husband who loves his wife, or a father who loves his daughter.
James Carville, the ragin' Cajun liberal, has a new book, It's the Middle Class, STUPID! Enlarging the word Stupid will sell more books?
Inflammatory rhetoric is a disease, or leads to one.
Fortunately we have neuroscientists who study the phenomena. Research shows that negative words and negative emotions are detrimental to the brain while positive words are beneficial. When we're angry or stressed we release a substance called cortisol a hormone released by the adrenal gland. In small doses its good for us. But chronic stress, anger, and anxiety releases too much of it, and damages the brain.
Co-authored by a communications professor and an M.D. Words Can Change Your Brain asserts that our brains respond favorably to certain types of speech, and negatively to others. The authors have coined the term, "compassionate communication" and have developed a 12-step strategy to build trust and resolve conflict. The 12-step program feels particularly apt in light of our addiction to indignation.
Richard Feynman, winner of the Nobel Prize in Physics, and one of the better known scientists who have left behind indelible legacies delivered a commencement address in 1974 that is still apt today. Listen or read it here – still relevant 38 years later. He speaks of the importance of integrity. "The first principle is you must not fool yourself."
What happened to our integrity?
Language rewires the neurons of our brain. Tomorrow is a new day and a new pose.